Our Summer Camps are aimed at teenagers (15+) who are possibly looking at a career in Hairdressing or Barbering. Our highly trained staff will teach young aspiring students the essentials in hair styling. We have an extensive programme which is outlined below.
Summer camp 2016 will start Monday July 4, 2016 and end Thursday July 14, 2016.
What does the course entail?
Course content:
Blow drying,
Setting,
One Length Cut
GHD Curls,
Wand Curls,
Finger weaving,
Pin Curling,
Heated Rollers
Hair up
Dates:
Start date:     July 4, 2016 –  Monday, Tuesday, Wednesday & Thursday. 
Finish             July 14, 2016
Start time:     10:00 am
Finish time:    4:00 pm
Cost:              €400.00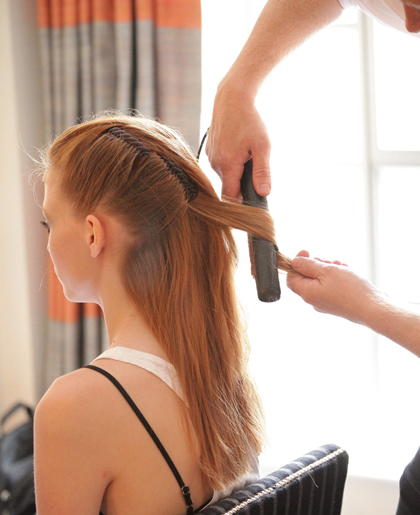 Places will be booked on a first come first serve basis. Places are not guaranteed until a non refundable deposit of €100 is received by the college.  Deposit and remaining fees can be paid by cash, by check or by bank transfer into our account with your full name as reference.
To provisionally book your places please call Bernardine Gallagher 0876334844 or email bernardine@irishcollegeofhairdressing.com.